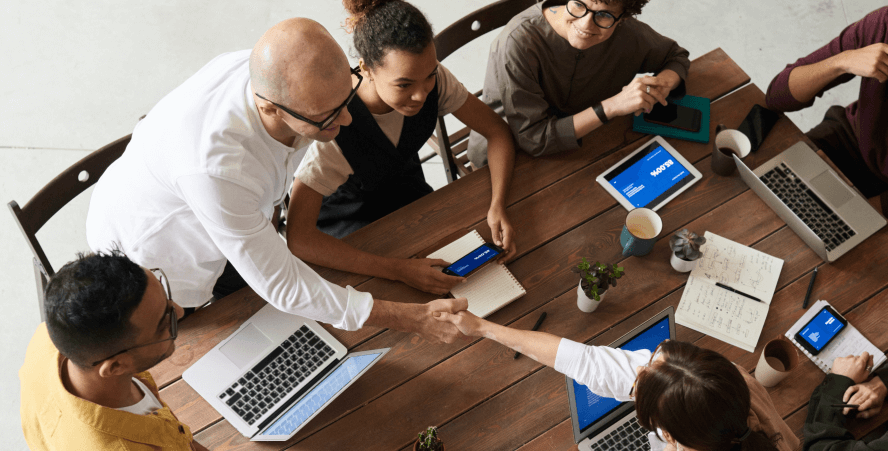 June 22nd, 2022
Why the Berlin startup ecosystem is a great place to found your business
Berlin is widely regarded as Europe's up-and-coming Silicon Valley. As the home of super successful companies like Zalando, Soundcloud and Delivery Hero, the city became one of the top destinations for entrepreneurs seeking to grow their businesses in Europe and beyond.
Berlin owes its thriving startup scene to the crowd of young, open-minded, and highly skilled individuals that flock here from all corners of the planet. The city offers high living standards at a relative low cost compared to other European capitals, is friendly to foreigners and offers multiple entrepreneurial visas, creating the perfect environment to network and foster a supportive startup community.
Amongst hundreds of workspaces and events aimed at entrepreneurs, Berlin has a place for everyone. Fintech, educational, retail, mobility or healthcare, dozens of startup communities are well-established and supportive, making it easy for new founders to step in and learn alongside experienced professionals.
Bureaucracy is, of course, still a challenge for many, but the situation has been improving by the day – and the future is promising. By launching the €10 billion Future Fund in June 2021, the German Federal Government demonstrated its understanding and value of innovation. Startups can now register fully online, apply for grants for coaching programmes, and funding for green startups offered by the city.
Berlin is also attractive to entrepreneurs looking for fundraising opportunities. Around 30% of all new German startups come from Berlin, and in the first half of 2021, over 4.1 billion euros were raised – accounting for 54% of the total sum of VC investments in the country. Side by side with London when it comes to competing for the title of Europe's most attractive startup scene, the city is also home to several unicorns, such as N26, Trade Republic, and Contentful.
The global economy will always ebb and flow. As founders, we must find a way to excel within these larger currents. Positioning ourselves in an exciting city that attracts both talent and capital is a pretty great start. Berlin is a place for amplifying and empowering the innovators and game-changers of our times, and that's why SlowLettuce is based here. Berlin is home to thousands of startups like ours, and we couldn't be more proud to help those we collaborate with succeed.