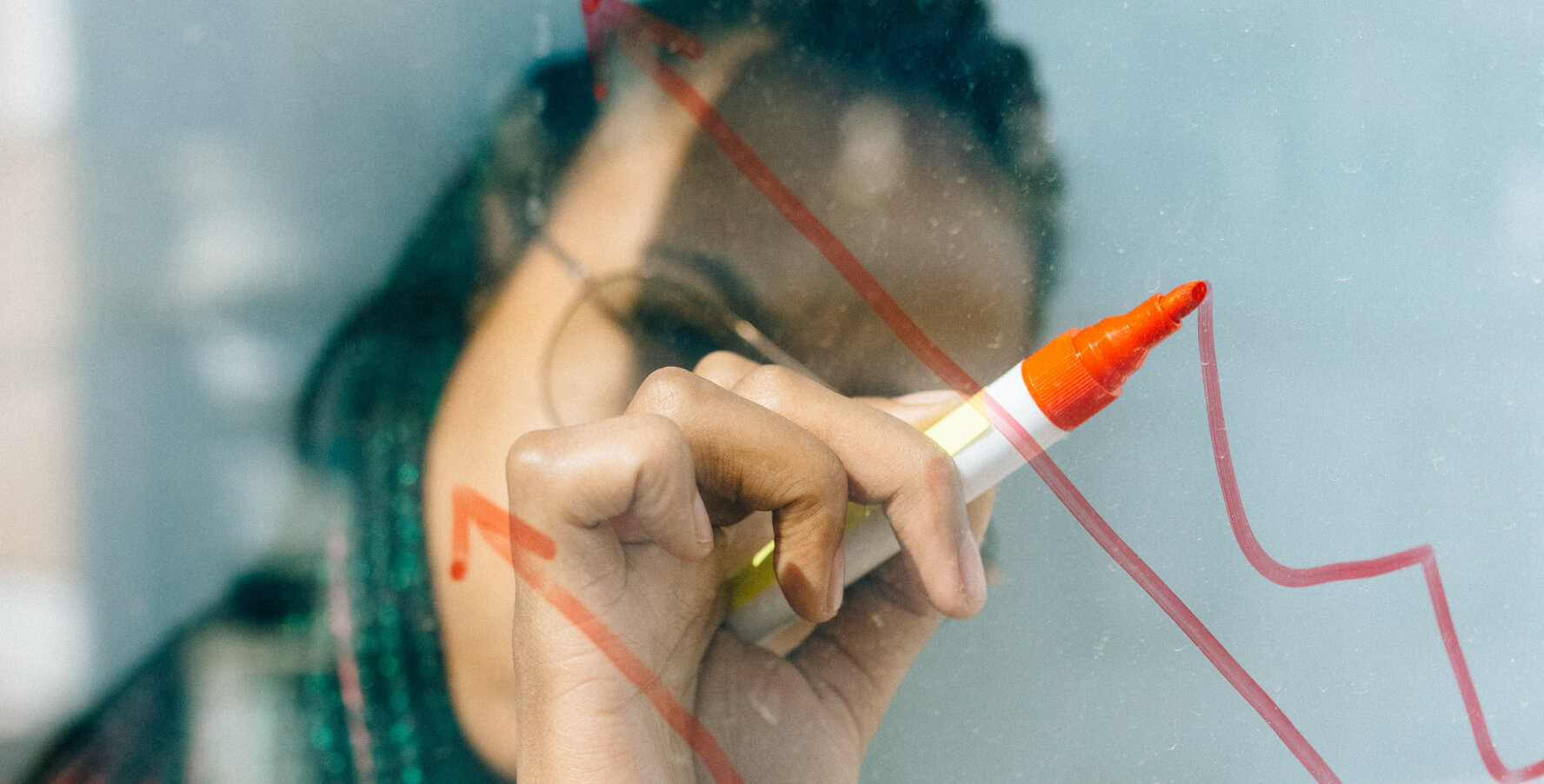 November 11th, 2022
Strategic considerations for digital product design
The primary objective for early-stage startups is to achieve product-market fit. Much has been written on the subject and there are many different views and approaches. This article identifies some essential considerations that should not be overlooked. The clearer you can answer the following questions, the smoother your design and build processes will be, and the higher your chances of success.
Everything starts here. Your (future) users will decide whether or not your product is a success. The deeper you understand what frustrates them, what makes them tick, the easier you'll be able to create a product that they love.
Our favourite methodology for defining a target audience is the HXC method, as it's perfectly suited for startups. It uses three lenses to identify the most important users to focus on.
The purpose and identity of an early-stage startup are typically still in a state of flux. However, just because these things are changing, doesn't mean they shouldn't be defined. Clearly defining the value you offer to your users, and how that differs from your competitors is absolutely fundamental. This 'framing' will help align the efforts of your team and also serve as the central point of truth that can be updated. For a deeper dive into this, check out: Product positing for early-stage tech startups.
No startup has infinite resources. Consequently, the best results involve optimising within constraints—this means compromise. There are many areas this may affect, however, two essential variables to keep an eye on are scope, and quality.
When the throttle comes on, which will you reduce? For example, will you do an average version of five features or an outstanding version of one? How will this affect your strategy? Implemented correctly, both of these options can be successful. The correct answer will be unique to your circumstances, and may even differ over time. What is important, is that the decision is made intentionally.
Incorporating early user feedback is the best way to increase the performance of each launch/deployment. The more feedback you can gain, the lower the risk (and stress). There are two main ways to get feedback on your product. You can test with:
A click dummy
The live product
Again the answer here is unique to your situation. Each has advantages and disadvantages. If the build process will take a long time, then intermittent testing with click dummies is probably a good idea. On the other hand, if your engineers can bang out features quite quickly, you might be better off doing that—there's no substitute for the real thing. Most important is to have a clear understanding of what you're testing, and what constitutes validation.
Supporting the launch of a new product or feature is typically considered under the domain of marketing. However, planning ahead and considering what narrative the team will be telling can often lead to interesting insights. Best to consider this while there's still time to feed these insights back into the product development cycle. It is especially helpful, for instance, when considering a difficult compromise, or evaluating the priorities between features.
The more in-sync product and marketing are, the less fluff is required. Potential users will recognise and appreciate the authenticity.